Description
[
]
A "tiny freshwater weed" that grows in shallow ponds and glows at night.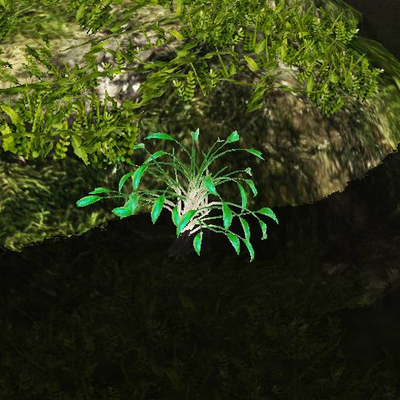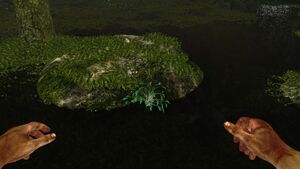 Location
[
]
This algae may only be found in the swamps north of the ruins to the south-west of the islands.
Use
[
]
The algae may be used in conjunction with the Rainbow Orchid to synthesize Agent Y , which is part of the cure for the plague .
See also
[
]