Description
[
]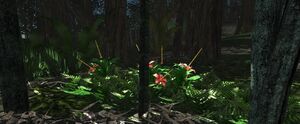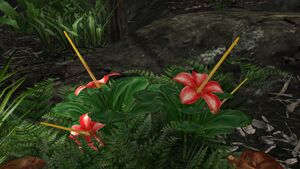 The Large Jungle Flower is "a flowering tropical plant. Its blooms are large, featuring broad, rounded, pink petals. The stamens are substantial in length."

Location
[
]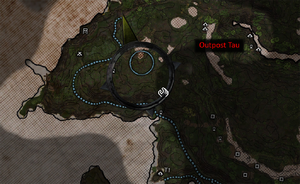 It may be found to the west-south-west of Outpost Tau, to the north of Eden.
There is also a solitary specimen hidden close by the small lake between Tau and the north coast tent (west of the northern ruins)

Uses
[
]
The Large Jungle Flower may be used, in conjunction with the Fleshy Purple Fruit, to synthesize the muscle emphasis drug.

See also
[
]