Description
[
]
Specimen Observation: "This is likely a member of the Clitocybe genus. This mushroom has an infundibuliform cap and it's skin is brown and smooth."

WARNING: SPOILERS
Locations
[
]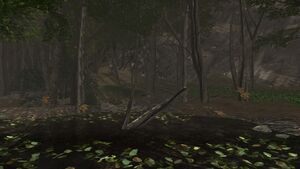 From the south, follow the coast around until you're directly west of Dog Statue Island, then head inland.  There are single mushrooms scattered about evenly over this headland, focussed mainly directly under the cliff and around a brackish pond to the north.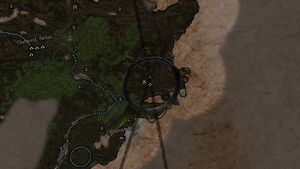 Uses
[
]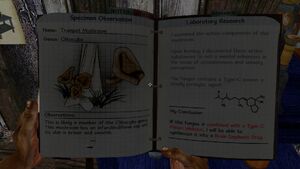 This plant may be used in combination with the Sponge-like fungus to synthesise the brain emphasis drug.

See also
[
]